Description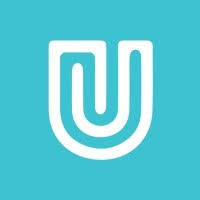 Sales Managers spend a significant amount of time with clients and customers – those who buy and use the organisation's products and services. As such, there are duties and responsibilities unique to this role, all of which should be included in a Sales Manager job description:
·Build and maintaining client relations
·Proactively pursue new business and sales opportunities
·Solve problems for customers by developing innovative and tailored sales solutions
 Provide on-the-ground support for sales associates as they generate leads and close new deals
 Meet with customers to discuss their evolving needs and to assess the quality of our company's relationship with them
 Develop and implement new sales initiatives, strategies and programs to capture key demographics
 Provide daily report of field sales success
 Assess the strengths and weaknesses of the sales team and manage the sales program accordingly
·Work with internal departments such as the Product teams to engage audiences and clients more deeply
·Meet and exceed KPIs and sales targets
·Possess deep knowledge of business product offering and value proposition
·Follow organisational policies and regulations that affect the Sales department
·Be a brand ambassador and reflect company values at all times
SALES MANAGER COMPETENCY
Analysis Skills.
Strategic Planning Abilities.
Strong Communication Skills.
Market and Industry Understanding.
Collaboration and Motivation Skills.
Delegation Skills.
Ability to Remain Calm Under Pressure.
Good People Skills.
Applying Instructions
Method of Application
Interested and qualified candidates should forward their CV to: info.hrmedicalrecruitment@gmail.com using the position as subject of email.